2023 NZ Catholic Directory available now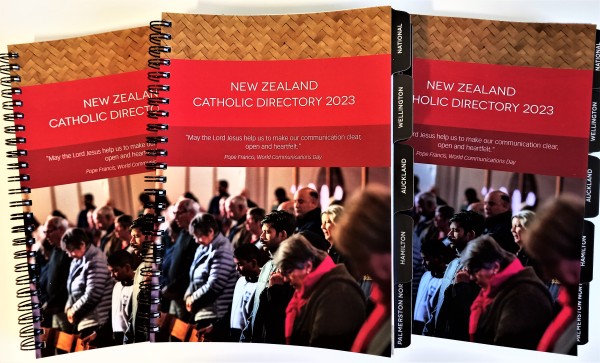 The 2023 print edition of the NZ Catholic Directory has been published and is being distributed now through diocesan offices, parishes and to people who pre-ordered a copy.
The always-popular print edition is a spiral-bound booklet that costs $37 (including postage and GST). Since 2020, the Directory has also been available online via a separate subscription that costs $22 (GST inclusive) for 12 months' access for each subscriber.
The 2023 prices have stayed the same as the past two years.
One advantage of the Online edition is that details are updated regularly throughout the year as people change jobs and so on. The printed edition is of course a very handy, robust booklet laid out in a logical format with a good index and easy to use anywhere. It is up-to-date to the moment of printing, and most entries do not change during a year.
To subscribe to the print, online or both editions of the NZ Catholic Directory, just send an email with your details to: directory@nzcbc.org.nz
A flyer for the 2023 Directory is attached here in PDF format.