Without Prayer there will be no Synod: Cardinal Grech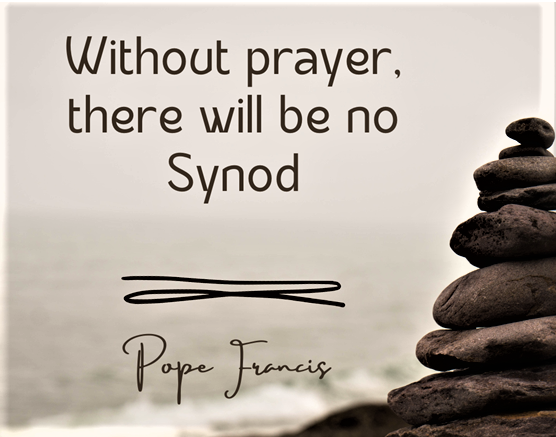 In a letter addressed to bishops and eparchs around the world, Cardinal Mario Grech, General Secretary of the Holy Father's Synod on Synodality, invites the faithful from around the world to prayerfully participate in the XVI Ordinary General Assembly of the Synod of Bishops that will open in the Vatican on 4 October.

With this letter, the General Secretary reminds everyone that the Synodal Assembly is above all a spiritual event, of prayer and listening to the Holy Spirit who is the true protagonist of the event. In order to facilitate participation and solicit the prayerful support of the members of the assembly from local communities, the General Secretariat of the Synod has prepared a "Solemn Blessing" to be recited, in particular, at the end of Sunday Masses together with intercessory prayers.

Cardinal Grech's appeal is part of a series of initiatives aimed at recalling the eminently spiritual character of the synodal assembly and promoting the participation of the entire People of God through prayer.
Cardinal Grech has invited all the faithful to participate in prayer for the Synod from next Sunday 24 September with Prayers for Intercession. The National Liturgy Office has posted these online here.
A Vatican News article about Cardinal Grech's letter to the bishops asking for everyone to join in the prayers is here.
Aotearoa New Zealand will be represented at what is officially called the 16th Ordinary General Assembly of the Synod by Manuel Beazley (Vicar for Māori Auckland Diocese), Fr Dennis Nacorda (Parish Priest, St Joseph Hāto Hōhepa Parish Levin) and Archbishop of Wellington Paul Martin SM. Read more here.