Caritas calls for ceasefire, end to attacks on civilians and a humanitarian corridor into Gaza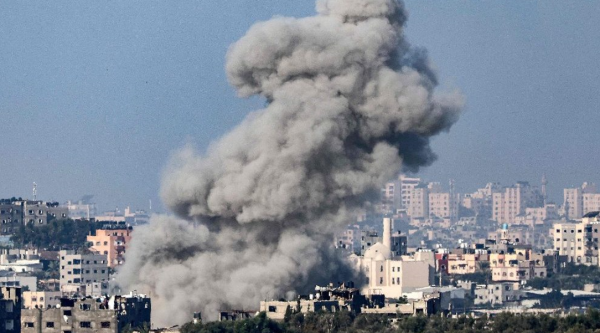 Caritas Aotearoa New Zealand has called for an end to attacks on civilians in the Holy Land, for all parties to cease fire and for the creation of a humanitarian corridor for the supply of water, food, medicines and essential supplies to reach civilians in need in Gaza.
With over a million displaced persons across the Gaza strip, the crisis continues to escalate, and needs become greater and more urgent.
"We have been in communication with our partners on the ground," says Mena Antonio, CEO of Caritas Aotearoa NZ. "Caritas Jerusalem is providing support for shelters and medical assistance in Gaza as best they can with the very limited resources available. What is urgently needed now is access to supplies through a humanitarian corridor."
Caritas Aotearoa NZ  is the New Zealand Catholic Bishops' agency for justice, peace and development.
"One third of those killed over the past week were children." says Mena Antonio. "Caritas calls on political leaders to urge all parties to cease fire immediately and provide a safe humanitarian assistance corridor. We also call upon our supporters and people of goodwill to help provide a glimpse of hope, and help put love into action by supporting the provision of basic humanitarian needs like food, medicine, and essential supplies."
Caritas is receiving donations to its special fund for the Holy Land, which goes towards emergency relief and development. Go here to donate.

Caritas provides assistance to all who are in need regardless of nationality, religious belief, gender or ethnicity. As always with crises such as that confronting the people of the Holy Land we pray for peace and security for all peoples.