National Calendar for 2024 published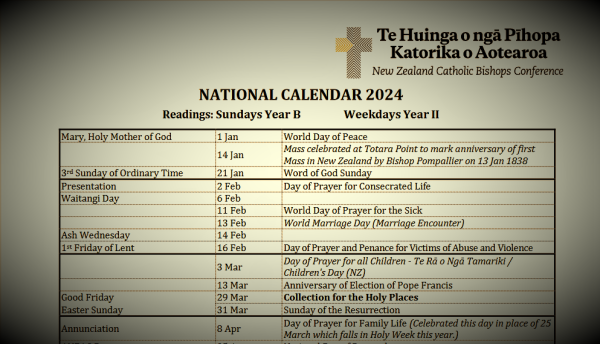 The Catholic Church's National Calendar for 2024 has been published and is available now on the NZCBC website. It can be downloaded as a PDF, or viewed as a web page.
The Calendar sets out the many special dates of the Catholic year in Aotearoa NZ, including special Sundays and Weeks and festivals such as Easter.
Grateful thanks to Catherine Gibbs of the National Liturgy Office for her work on refining the Calendar and ensuring its accuracy, Ka pai!
View the Calendar and download the PDF version here.