Robert Blucher new CE of Te Kupenga-Catholic Leadership Institute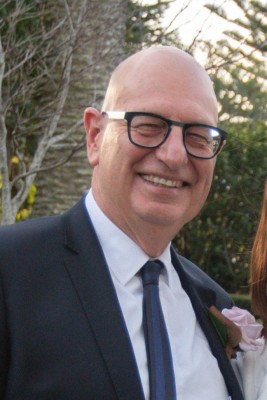 Education leader Robert Blucher has been appointed Chief Executive of Te Kupenga-Catholic Leadership Institute. He is currently the Northern Regional Manager of Te Aho o Te Kura Pounamu – also known as Te Kura, the former Correspondence School.
Robert replaces Te Kupenga's inaugural chief executive, Dr Areti Metuamate, who returned to Australia last year. Nathaniel Centre director Dr John Kleinsman has been acting chief executive in the meantime.
Te Kupenga was created in January 2020 by merging Good Shepherd College with The Catholic Institute. It has three operating units – Catholic Theological College (an accredited private training entity for tertiary courses and qualifications), the National Centre for Religious Studies, and the Nathaniel Centre for Bioethics. It combines academic, leadership, faith formation and bio-ethical research and advocacy mandates for the Catholic Church in Aotearoa New Zealand.
Before joining Te Kura (the country's biggest school, with over 20,000 students) Robert had leadership and principal roles at several secondary schools and time as a review officer with the Education Review Office. He identifies strongly as Catholic, with Croatian and Māori (Ngāti Kuri) heritage from the Far North. He and his wife Carleen are active parishioners in the Ponsonby Herne Bay parish. They have two adult children and two grandchildren.
Te Kupenga board Chair John Gallaher says: "Robert is a deeply experienced educational leader with sophisticated skills in operational and business leadership. His expertise in designing and delivering distance and blended learning will be highly valuable to the work of the Catholic Theological College. Building effective team-based cultures is a real strength for Robert and will be important to achieve the full potential of Te Kupenga."
Robert steps into his new role with a whakatauki (proverb) in mind: "Titiro whakamuri, whakarite ināinei hei hāngai whakamua – Embrace the past, prepare now to shape the future."
"I aim to embrace what has already been achieved at Te Kupenga and to futher develop the kaupapa of a sustainable Catholic workplace and learning culture, while also responding to our place in Aotearoa New Zealand," he says.
Robert starts in the role on 5 September and will be based in the Catholic Theological Centre campus at the St Columba Centre in Vermont St, Ponsonby, Auckland.
Te Kupenga means "the net" or "the fishing net" and recalls the Gospel image of Jesus fishing for people. The name was chosen to resonate with Pope Francis' call to the Church to revive its missionary spirit and purpose – to put out into the deep and cast the net wide.